3D Blu-ray is a media format that creates the illusion of tactile depth perception (three dimensional effects), quite literally as if the image were popping out of the screen, making the viewer feel part of the scene. It uses high definition 1080p quality to provide an unmatched entertainment experience.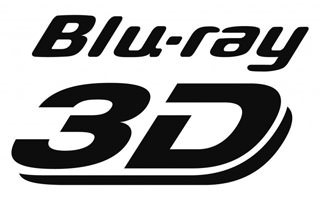 Special eyewear is required to properly view the three-dimensional video imagery. In addition to the actual movies on this media format, the navigation options employ a 3D effect through menus and subtitles. The specifications were revealed in late 2009 and hit the consumer market in 2010.
Blu-ray 3D media is currently a small niche market of products and equipment. The first movie title released with full specifications was Monsters vs Aliens and was exclusively available with the purchase of Samsung's 3D HDTV, Samsung glasses, and a BD-C6900 player. In order operate the 3D Blu-ray player, you must have these items: a format specific TV, glasses, and a player as well as a high-speed HDMI cable. A limited number of movies are available on the market with the 3D specifications and capability.
Currently, the market for 3D Blu-ray and other 3D media formats like television is very poor. Initial hype for 3D based media was huge but quickly fizzled due to several factors, which include cost, timing, performance, and viewers preferences. The 2009 switch from analog to digital TV broadcasting required many consumers to purchase new HDTVs and were not likely to buy all new sets so soon.
Like all new technology, 3D televisions and related accessories were and still are very expensive initially. It required special glasses or goggles that cost a small fortune and available media for the 3D market was quite limited. In addition, competing standards for accessories like the goggles made purchases complicated and frustrating. Extra costs besides the goggles included a compatible Blu-ray player and an internet service that included 3D streaming.
3D compatible televisions had performance issues as well. Some had the option of switching back to 2D so you weren't forced to constantly experience three dimensions while watching. However, the quality of the 2D conversion experience was quite poor and was not capable of reaching 4K resolution quality. 3D Streaming is also very difficult to achieve and requires two channels to feed the normal and 3D images. And of course, these all resulted in higher internet fees.
Lastly, and perhaps most importantly, many consumers find 3D movies and media tedious and irritating. It is something to partake in occasionally if the movie is suitable, and indeed is considered a "movie going" experience, but certainly not for regular television consumption. As such, 3D Blu-ray discs aren't often utilized or seen on the media market. However, if vinyl's and mom jeans could make a comeback, so could 3D!