The Disc Duplication Process
What is Disc Duplication?
Basically, CD and DVD duplication is quick-turn of low to medium volumes of disc for any promotional and marketing needs. CDROM2GO can duplicate your CD or DVD project of 100 to 10,000 discs in just 1-5 business days.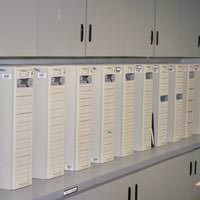 How are Discs Duplicated?
Our DVD/CD duplication services involve making dozens to thousands of copies of your master disc on Grade-A media, using our own high-end duplication equipment. We have chosen to use only the DVD-R and CD-R format in our CD/DVD duplication process, since several studies have revealed that they offer the highest compatibility across all DVD players, computers, etc. The stand-alone duplicators we use are the same ones we sell online and feature the latest in Pioneer, NEC, and SONY drive technologies. These units allow us to duplicate your discs quickly and professionally at the highest quality. For quantities of 100 to 10,000 discs, we can quickly duplicate standard full-size DVDs, mini DVDs, full-size CDs, mini CDs, and business card hockey rink CDs. For larger jobs, please see our CD/DVD replication services.
Exclusive Printing Options
After the data is copied onto your discs, they are ready to be printed. Before printing, the graphics department must make certain that the image will print at the highest quality. Once the images have been successfully quality checked, proofed, and approved, they are printed on our state-of-the-art PhotoPro machine, which uses an all-digital process to print directly on the disc.
PhotoPro printing boasts an incredible resolution of 600 dots-per-inch (DPI) for amazing quality prints and rich, vibrant colors. They are also glossy, waterproof, smudge-proof, and UV stable.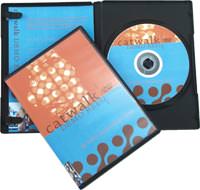 Completing the Package
Once the discs have been duplicated and printed they are ready for assembly. Our duplication staff can insert your DVDs or CDs into the chosen cases with our full color digital printed inserts or DVD case entrapments too! From there, they are boxed up and then shipped out to your destination all in just 3-5 business days.
Q: How fast is your duplication service?
DVDs or CDs can be duplicated and shipped out in about 1-5 days after receiving the materials from the customer, but our standard turn time is 3-5 business days. Ask your sales rep about our express duplication service for a 24-48 hour turn.
Q: Will my discs be guaranteed to play on all players?
We use only the best quality media on the market but there are still a small percentage of older DVD players that will not read DVD-R media. All newer DVD players on the market today read DVD-R media.
Q: Do you offer fulfillment services?
Yes. We offer in house fulfillment services allowing you to ship your Discs to multiple addresses or locations. We can also store your Discs and ship on demand.