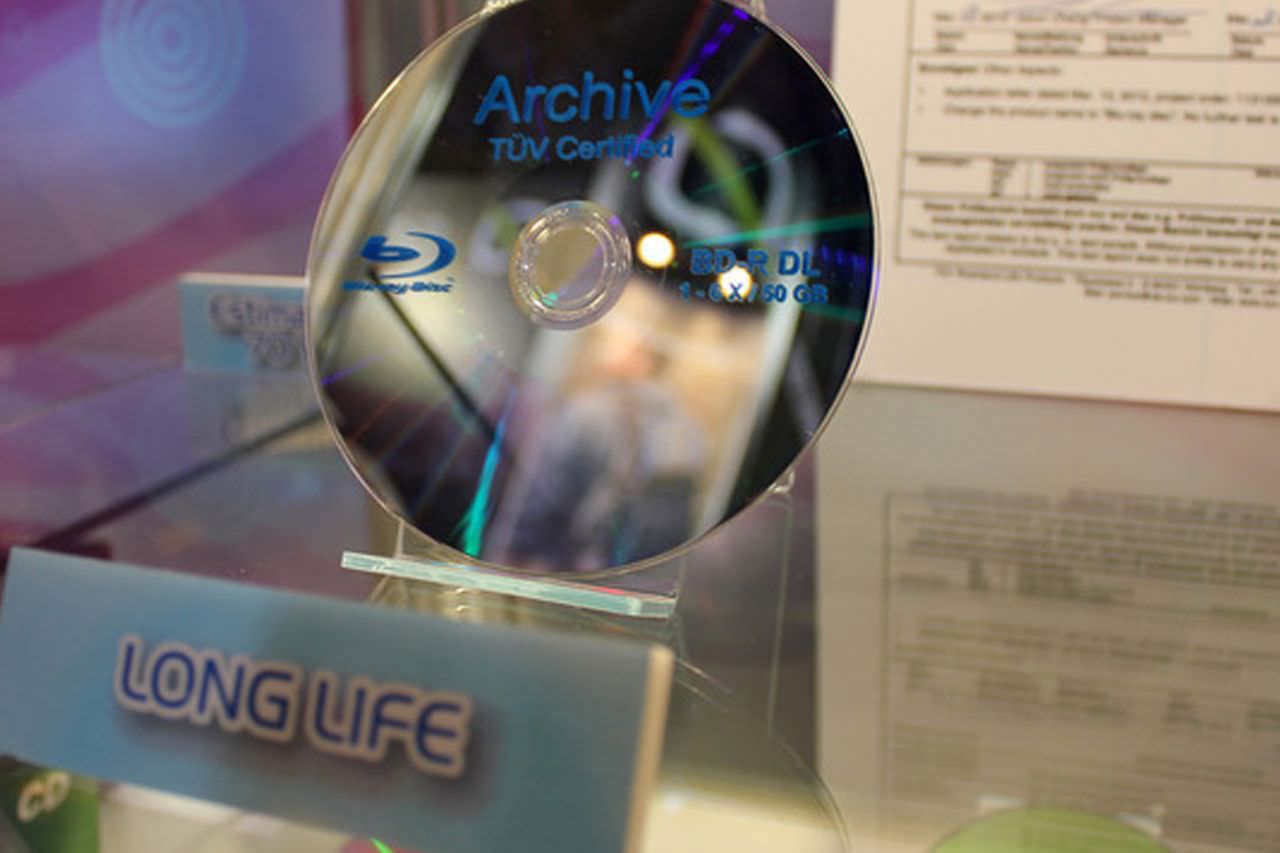 CMC Magnetics Corporation showcased a number of additions to their impeccable line of optical disc storage. From eco-friendly certifications to see-through discs as well as increases in storage capacity and shelf life, CMC had a lot of great things to show off.
The BD-R XL 100GB is impressive for two reasons: First, it is see through! With only a small tint, the disc is completely see through! Second, it has a 100 GB storage capacity! We think this is pretty amazing. Again, for a see through disc!
Archival Discs
The CMC Archival Discs are all TUV Certified (which is an environmental certification in Europe) and last up to 75 years. They also have great storage capacity with 25GB and 50GB sizes.