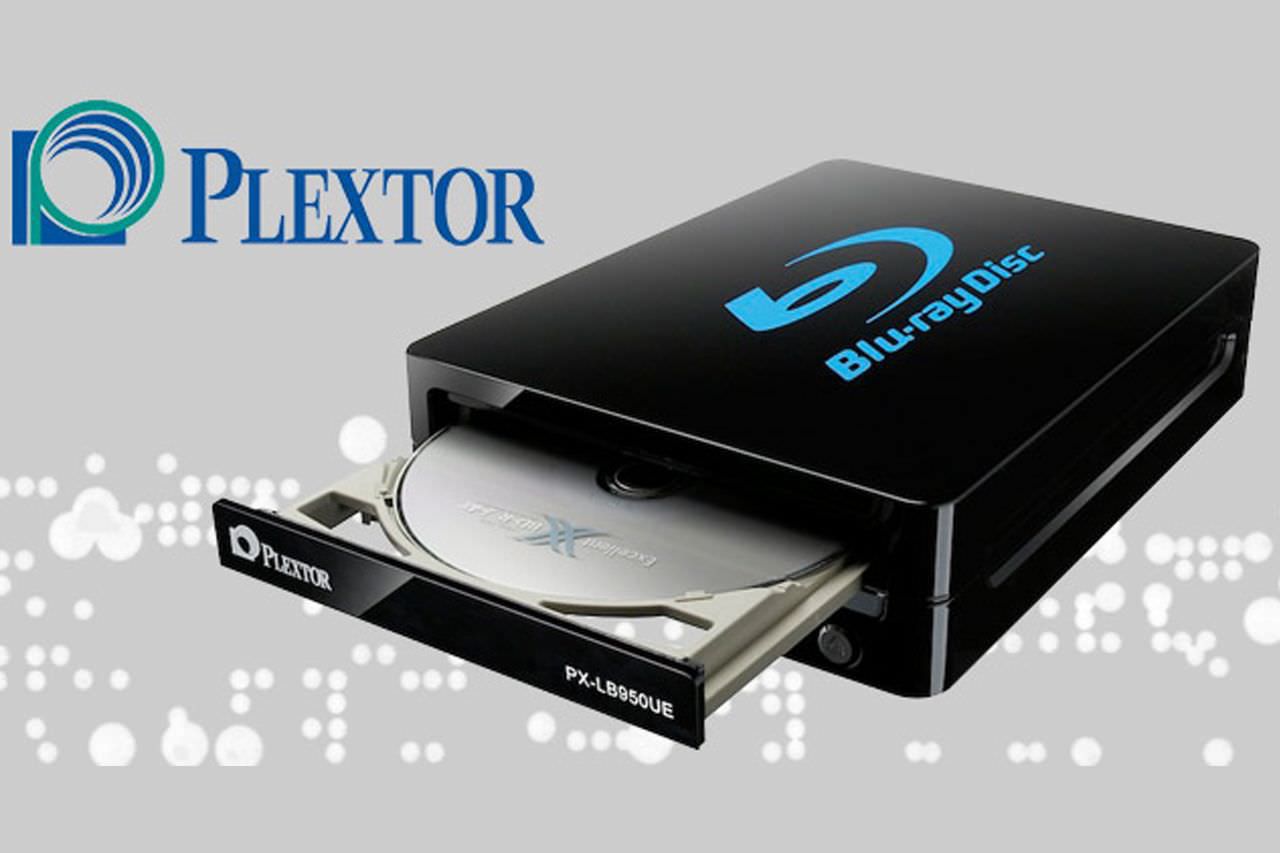 Two months ago, we wrote about Samsung's release of their new slim external Blu-ray burner drive. Last month, Buffalo Technology and I-O data released external Blu-ray burners. Not to be outdone, Plextor is jumping on the bandwagon with their latest contender, the PX-LB950UE.
This full-size external Blu-ray burner was spotted at the 2011 CES Show in January, and was released in Europe following the show. Now, we have received word that the Plextor PX-LB950UE is finally on its way to North America!
What is it about Plextor's drive that has us so excited? It's not slim like the Samsung SE-406A and it doesn't do BD-XL discs like the Buffalo and I-O Data burners. However, don't write this drive off just yet! The PX-LB950UE has a few tricks up its sleeve as well.
For starters, the drive's 12X BD-R record speed makes it the fastest Blu-ray burner on the market today. At full throttle, recording a 25GB Blu-ray disc takes a mere 12 minutes! Before you cry out that 12X BD-R discs are not yet being produced by any of the world's media manufacturers, I know.
While this may seem like a drawback, it's actually a positive because it means that when 12X BD-R discs hit the market later this year or early next year, this drive will be ready. You might go so far as to call it "future-proof." For now, you can burn Blu-ray movies on currently-available 6X BD-R media.
The drive also offers write speeds of 16X for DVD-R and 48X for CD-R media. Inside, the huge 8MB memory cache helps prevent failed burns due to buffer underruns. Finally, it offers LightScribe capabilities for etching artwork directly on to LightScribe-printable CD and DVD media.
Plextor could have made a smokin' fast Blu-ray drive with LightScribe and stopped there, but they didn't. They put the whole thing in a portable enclosure that also features eSATA and USB 3.0 SuperSpeed connections for the fastest transfer rates possible. This allows for fast recording times when burning large 25GB and 50GB projects.
Besides burning discs at blazing speeds, the PX-LB950UE is also excellent for playing Blu-ray and DVD-ROM movies. Simply connect the drive to your desktop or laptop computer and install the included CyberLink BD Suite software.
According to Plextor, the included software supports playing Blu-ray 3D movies and, get this – supports converting 2D movies into simulated 3D! This is a pretty bold claim, and I'm skeptical that it could ever look the same as a movie shot in 3D. Still, it's an interesting feature that no other burner on the market has.
The PX-LB950UE should be available soon from your favorite online retailer. The suggested retail price of $239.99 is on the steep side, but if you demand maximum performance it's worth every penny.