The age of music spans as long as humans have existed, at least. The history of recorded music, however, is much more recent. Before music was available in medium, the only way to consume it was to listen to a live concert, or make it yourself.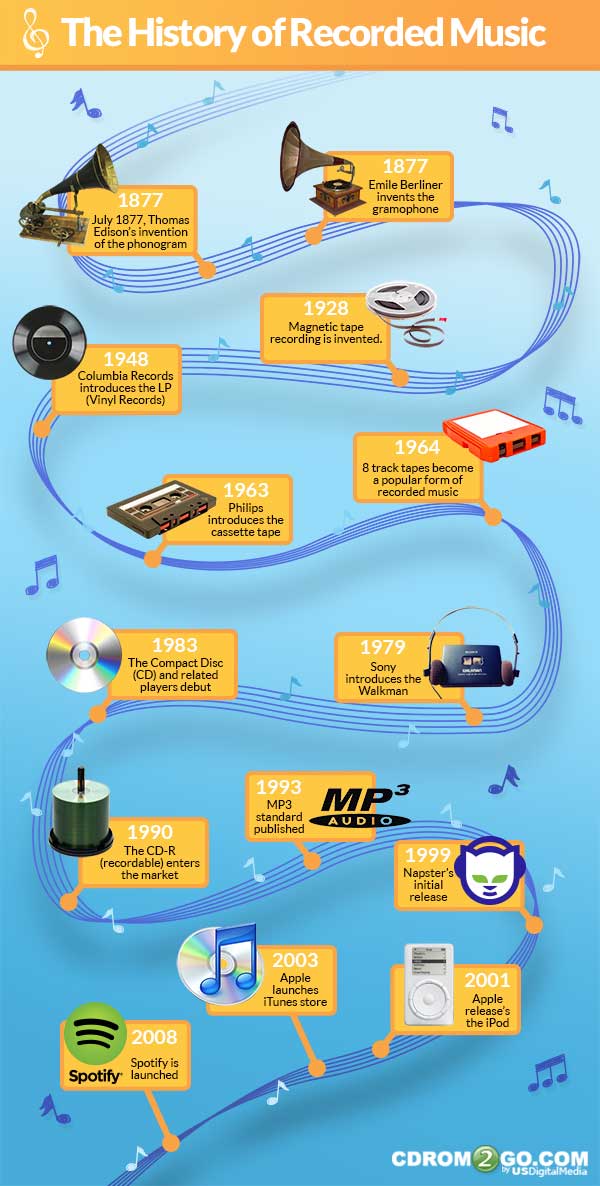 The History of Recorded Music
1877
July 1877, Thomas Edison's invention of the phonogram
1877
Emile Berliner invents the gramophone
1928
Magnetic tape recording is invented.
1948
Columbia Records introduces the LP (Vinyl Records)
1963
Philips introduces the cassette tape
1964
8 track tapes become a popular form of recorded music
1979
Sony introduces the Walkman
1983
The Compact Disc (CD) and related players debut
1990
The CD-R (recordable) enters the market
1993
MP3 standard published
1999
Napster's initial release
2001
Apple release's the iPod
2003
Apple launches iTunes store