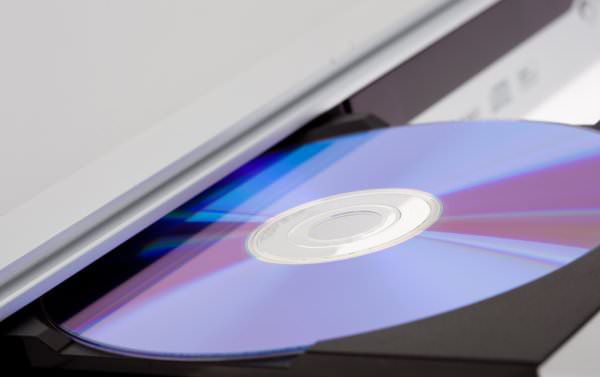 About two weeks ago, I wrote an article about Blu-ray Authoring Process Explained. Since then, I have received several inquiries from customers looking for more information about it. Because making a master Blu-ray disc is a bit more complicated than creating a DVD, I wanted to take a moment to explain the process in greater depth.
Most of our readers already know the difference between disc duplication and replication. Replicated discs have the data pits stamped into a disc with a glass master. On the other hand, duplicated discs use a laser inside of a CD or DVD burner drive to burn the data pits on to a recordable disc. Videos about each process are provided below.
Blu-ray duplication and replication use processes that are similar to CD and DVD at a technical level, but different at an industry production level. All replicated Blu-ray discs are required to have AACS encryption while duplicated discs do not need it. This requirement spawned out of an alliance between Sony, Blu-ray player manufactures, and big movie studios.
Blu-ray players are manufactured in a way that makes them incapable of playing replicated discs without AACS encryption. They do not discriminate if a duplicated BD-R has encryption or not, especially since encrypting any kind of duplicated disc is difficult. For more information on AACS encryption costs, see our previous article on Blu-ray authoring. The main question becomes how does this encryption requirement affect the Blu-ray authoring process?
While many Blu-ray authoring programs can produce Blu-ray discs that can be played and duplicated, not all of them can create masters for replication. Unfortunately, most authoring programs cannot create master discs for Blu-ray replication. There are two Blu-ray authoring levels: High Definition Movie Mode (HDMV) and Blu-ray Disc Java (BD-J).
There are two sub-groups of HDMV, which are: Blu-ray Audio/Video (BDAV) and Blu-ray Disc Movie (BDMV). BDAV is the very low-end authoring level that can only use the MPEG-2 codec at a maximum bit rate of 15Mbps and cannot create menus. BDMV is the next step up and it can use all the codecs (MPEG-2, MPEG-4 AVC/H.264, and VC-1) at any bit rate with DVD-like menus. The problem with these discs is that they cannot be replicated because they cannot be written in BDCMF format.
Only HDMV and BD-J discs can be used as a Blu-ray replication master. All of the programs that produce BD-J can create Blu-ray masters for replication. However, not all programs that produce HDMV can create replication masters. For example, Adobe Encore, DVDit Pro, and Sony Vegas author HDMV discs, but only DVDit Pro is capable of producing a disc in the BDCMF format so encryption can be added in the glass mastering process. The software programs that can produce Blu-ray replication masters in the BDCMF format are Sonic Scenarist BD, Sonic BD Powerstation, Sony Blu-Print, Sonic DVDit Pro HD, NetBlender's DoStudio, sofatronic's Kaleidoscope.
These are high-end programs for industry professionals, which is definitely reflected in the price of these software programs. Sony's latest version of Blu-Print is in its sixth edition and features 3D authoring capabilities for around $50,000 dollars. Sonic offers high-, mid- and low-end BD authoring programs: Scenarist BD for $30,000+, BD Powerstation for $1,999, and DVDit Pro HD for $499. For DoStudio, a user could buy an annual license for BD Authoring Edition for $2,495/year or DoStudio Workflow Suite, which is a one-time fee, for $4,995.
The picture is becoming brighter as more competitors enter the field, bringing down the software prices. The options available to video authors are expanding, especially compared to two years ago when Blu-Print and Scenarist BD were the only programs and they started at $50,000.
If this all sounds fairly pricey, remember that you don't have to invest heavily in purchasing and using new software to get your discs produced. Companies like CDROM2GO will assist you with all of the details of your Blu-ray replication job. If you are looking to avoid the headaches associated with replication, you can let CDROM2GO take care of everything for you! They provide complete Blu-ray duplication services with Express Turn times. For details including pricing and available add-ons, please visit CDROM2GO.com today!